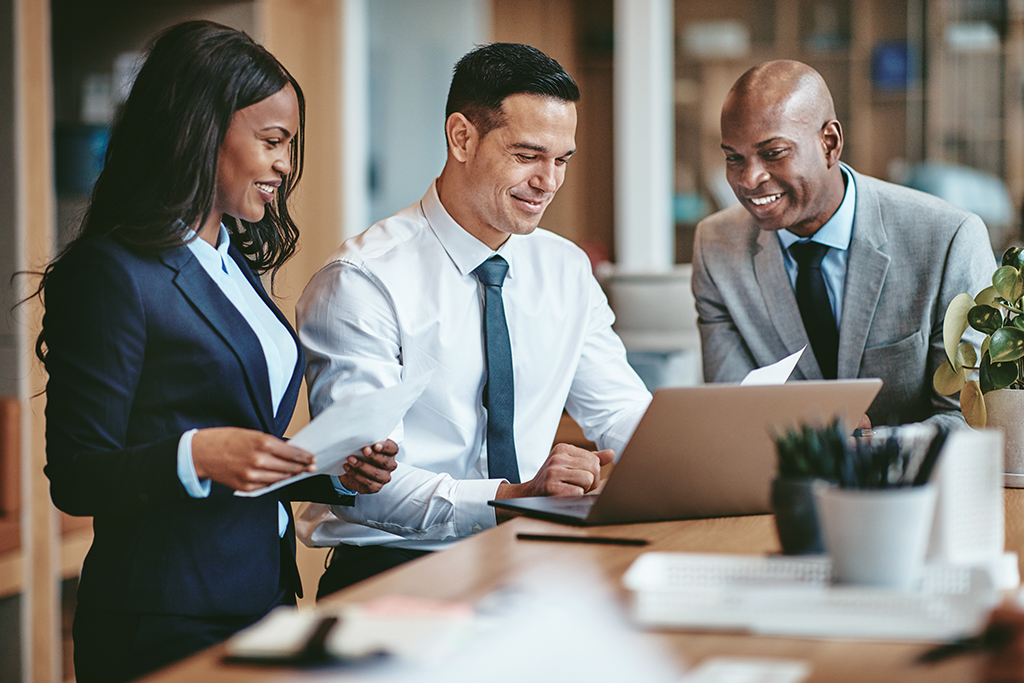 08 Jun

REQUEST FOR PROPOSALS FOR BUSINESS TRANSFORMATION (TURNAROUND) STRATEGY FORMULATION FOR UNISA ENTERPRISE

NAME OF THE COMPANY : UNISA ENTERPRISE (PTY) LTD
RFP NUMBER : STRAT/06/2022
1. Purpose
The purpose of the terms of references is to request proposals from experienced service providers to provide Unisa Enterprise with short-term CEO support and develop a turnaround plan to restructure and reposition the business. The project will be for a period of 3-months.
2. Background
UNISA Enterprise is a for profit entity that was established in 2017. The objective of the entity is to be UNISA's commercialisation arm. To this end, the entity is tasked with taking UNISA's IP, Brand value, Education Content and other resources and commercialising these. This commercialisation could take the form of finding ready customers, partnering or building new businesses. Since inception, UNISA Enterprise has formed several high value partnerships with various stakeholders. Furthermore, the entity has delivered projects, especially around educational content. The entity has a small core team of 12 people who focus mainly of business development and head office functions. The entity has struggled with profitability over the past few years and has also struggled with delivering projects at its previous pace.
3. Scope of Work
5 years after inception, the leaders of UNISA Enterprise are looking to transform the organisation and begin a long-term journey towards becoming a highly profitable entity with high social impact. It is the leadership's belief that there is still a lot of value that could be unlocked through the entity and a clear strategy and implantation plan to do so is urgently required. However, before transformation, the leadership also requires optimisation of current operations to ensure that value does not continue to be eroded. Then entity thus seeks an experienced service provider to assist in efforts to optimise the current operations and define a long term transformation strategy and implementation plan. The required work includes the following:
Optimisation of Current Operations
3.1 Provide CEO support for two to three days per week to the interim CEO to ensure smooth operations
3.2 Review the current operating model and ensure that it is fit for purpose for delivering ongoing projects, this includes:
3.2..1 Ensuring cost efficiency
3.2..2 Optimising the current organisational structure
3.2..3 Reviewing existing supplier contracts and ensuring that value for money is received
3.2..4 Ensuring that all projects are run following best practice standards
3.2..5 Driving ongoing business development efforts
3.2..6 Assist UE management to reposition the company (UE) into a modern University Enterprise, (i.e.improve its value proposition in the market)
3.2..7 Managing stakeholders
Long-term Transformation
3.3 As-is analysis and benchmarking
3.3..1 Assess trends in the work of similar/relevant entities locally and globally and benchmark UNISA Enterprise's performance
3.3..2 Assess the performance of UNISA Enterprise since inception and outline lessons to be learnt and opportunities
3.3..3 Provide a clear overview of the current operations, identifying areas of concern and opportunity
Get feedback from customers, partners and other stakeholders about their experiences with UNISA Enterprise
Transformation Design
3.4 Map all existing UNISA assets and resources available for commercialisation
3.5 Assess the market opportunity for these assets
3.6 Prioritise and select target opportunities
3.7 Assess landscape for the selected opportunities
3.8 Define a clear opportunity space and market share ambitions for UNISA enterprise in the selected opportunity spaces
3.9 Define the strategy for UNISA Enterprise to win in the selected opportunity spaces
3.10 Define Go to Market approached for all selected opportunities
3.11 Compile cost estimates for the implementation of the transformation and for going after all the selected opportunities
3.12 Define business plan for all selected opportunities
3.13 Define an integrated business plan for UNISA Enterprise
3.14 Develop funding plan for the transformation
4. Deliverables
The following deliverables are required from the service provider:
4.1 Optimisation of current operations
4.2 Interim CEO 100-day plan
4.3 Cost and operations optimisation plan and results within 3 months
4.4 Project reports and course correction plans for ongoing projects
4.5 BD target list and BD activity tracker
4.6 Transformation change management and stakeholder engagement plan
4.7 Long term transformation
4.8 As-is report
4.9 Transformation strategy
4.10 Transformation business plan
4.11 Transformation implementation plan
4.12 Revised transformation change and stakeholder management plan
4.13 Transformation funding plan
5. Minimum Requirements
The following are the required expertise and skills for the assignment:
5.1 Knowledge and understanding of strategy formulation and implementation
5.2 Financial analysis
5.3 Stakeholder management
5.4 Communication and report writing skills
5.5 Interpersonal skills
6. Special Conditions
6.1 The following Special Conditions of Contract shall supplement the General Conditions of Contract. Whenever there is a conflict, the provisions herein shall prevail over those in the General Conditions of Contract and SLA entered.
6.2 This bid and all contracts emanating there from will be subject to the General Conditions of Contract (GCC). The Special Conditions are supplementary to that of the General Conditions of Contract. Where, however the Special Conditions of Contract conflict with General Conditions of Contract, the Special Conditions of the Contract prevail.
6.3 The methodology criteria of the functionality assessment must outline the approach and plan of the proposer and is critical to convince the BID evaluation team on the appreciation of the work required. It will also form as part of the basis for service level agreement content and/or related negotiations.
6.4 No service will be rendered without an official order.
6.5 Payment will be based on services delivered satisfactorily.
7. Confidentiality
7.1 This RFP request by UNISA Enterprise contains confidential information that is provided to you (interested Service Provider), for your exclusive use in evaluating and preparing your response.
7.2 If at any time your company decides not to respond to the RFP, please destroy any copies of the document and confirm your non-participation either in writing or by email.
7.3 This document should not be disclosed or distributed to any third party.
8. Evaluation
The evaluation is based on the technical criteria (Functionality). Service providers who score less than 70% on functionality will not processed to the next stage of evaluation which is BEE and price. The evaluation criteria is set out in the table below:
Based on B-BBEE contributor level score. Points will be calculated on an 80/20 method as stipulated below:
ADMINISTRATIVE FUNCTION
• The service provider will be required to allocate a one of the team members to provide support to the Interim CEO for two to three days per week.
• Possess the necessary skills and resources to be able to provide the services required.
STANDARD CONDITIONS:
a) Only respondents who have been directly invited to respond to this RFP shall be considered.
b) RFP submissions received after the closing date and time will not be accepted or considered.
c) No faxed or e-mailed RFP submissions will be accepted or considered.
d) Service Providers are required to submit two (2) Original documents in a hardcopy and one (1) soft copy in a memory stick format.
e) The Service Provider shall pay Unisa Enterprise (Pty) Ltd promptly for all loss, destruction, or damage to the property of Unisa Enterprise (Pty) Ltd caused by the Service Provider's personnel or by any of its subcontractors or anyone else directly or indirectly employed by the Service Provider or any of its subcontractors in the performance of the said project.
f) An RFP will be disqualified should any attempt be made by the Service Provider either directly or indirectly to canvass the Unisa Enterprise, or any of its officers or employees
in respect of the RFP between the date of submission and the date of the awarding.
g) Any false declaration of information will result in the exclusion of the RFP from any further consideration.
h) Service Providers are required to, together with their Proposals, submit original and valid BBBEE Status Level Verification Certificates or certified copies thereof to substantiate their BBBEE rating claims. Service Providers who do not submit their BBBEE Status Level Verification Certificates or certified copies, will not be disqualified from the bidding process, however, they will score zero (0) out of a maximum of 20 points for BBBEE.
i) UNISA Enterprise reserves the right to reject and appoint any Service Provider who meets/does not meet the requirements.
SUBMISSION
Proposals should marked as: RFP Number: STRAT/06/2022 must be emailed no later than 17th June 2022 to Naledi Kgatla: naledi.kgatla@unisaenterprise.ac.za and Lwando Luke: Lwando.Luke@unisa.ac.za
Click here to download TOR pdf document.